Wholesale Wreaths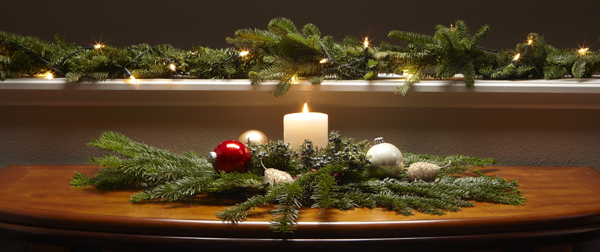 Serving the Midwest states and beyond, Belle Plaine Nursery has been a manufacturer of high quality natural Christmas wreaths, sprays and garland for over 140 years.
By using fresh, premium greenery cut from our own fields and creating arrangements after order placement, we are able to ship nationally while guaranteeing the quality and freshness of our products.
Product
We offer wreaths of all sizes, garland, and specialty designs to provide a wide selection of seasonal greenery. Most arrangements are available in our fine Canadian Balsam, and also include accents of Cedar, White Pine, and Juniper.
Depending on your market area, you can expect to mark up between 40% and 125% of the purchase price. Register for an account to view price lists and MSRP.
Ordering
Online ordering allows you to add to your existing order, and view the status of delivery. You may also order via phone or fax.
To offer the freshest and highest quality greenery, there is two weeks lead time from order to delivery, unless otherwise arranged.
Payment
Belle Plaine Nursery offers line of credit, and payment terms are Net 30 days from invoice date. Payments may also be made by Visa/Mastercard. If using credit card, additional charges may apply.
Shipping
Discounted shipping rates with minimum order. See details here.
Smaller orders can be shipped via common carrier.
Get Started
Please let us know by October 12th if you intend to place an order.
Initial orders are due by October 31st.
Final Orders are due by November 7th.
Sign Up Now