Why a Wreath Fundraiser?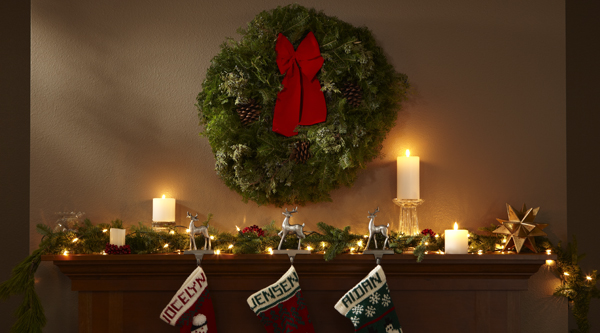 Wreaths and garland are a decorating standard in many homes during the holiday season. This season is an optimal time for holding fundraising events, and the holiday spirit seems to have a contagious effect on charitable giving.
If you're looking to spread a little holiday cheer while meeting fundraising goals for your school, club or organization, selling holiday wreaths is a great option.
Partnering with a trusted supplier can be the key to a successful fundraiser.
Wreath making has been a Belle Plaine tradition for over 140 years. In that time, Belle Plaine greenery has generated a strong reputation for quality.
Maximize Profit Potential through Competitive Pricing and Sales Support
Depending on your market area, you can expect to mark up between 40% and 125% of the purchase price.
By partnering with Belle Plaine Nursery, you receive unparalleled sales support:
Customizable fundraiser form with your organization's logo, and your choice of items to sell.
Marketing materials to help support your fundraiser; including product brochures, fundraising posters, door hangers, fundraiser envelopes. Even a sample Balsam wreath.
Complementary sales sheets to help you track your progress.
"In the wonderful state of MN we have the privilege of having different vendors and different varieties of wreaths and we still keep coming back to Belle Plaine Nursery. Last year alone our profit doubled all because the price is right. Thank you for a quality product in a timely manner."

- Mike in St. Paul, MN
Is This Your First Wreath Fundraiser?
We have created a complimentary checklist to help you organize, kick off and successfully complete your fundraising event.
Each person can sell an average of $350.00 of product, with the potential for some people within a group to sell in excess of $1,000.00 per person.
"Our group enjoys selling your product. We get more and more orders every year. Thank you so much for all your hard work."

- Cindy in Independence, Kentucky
A Guarantee of Quality
Located in Iowa, we ship nationally and guarantee the quality and freshness of our products.
View our Fundraiser Brochure.
With assurance of quality products, your fundraising group can sell with confidence, which will maximize the efforts and profit potential for each group member.
"We have been selling your product for the last 10 years. In the last 10 years we have been sent other brochures and no one comes close to your quality or price. Keep up the good work and we will be selling again in the future."

- Erica in Slidell, LA
Ready to Get Started?
1. Register for an account.
2. Create and Organize your Fundraiser.
3. Sell with confidence to meet your fundraising goals!
Let's Get Started!