Hardscapes
Coralville
Iowa River Landing at the Marriott: Entrance Fountain
Town Center Parking Ramp: Natural Stone Wall
Newton
Iowa Motor Speedway: South entrance tunnel to the race track.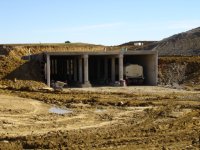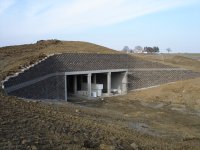 Cedar Rapids
Cedar Valley Eye Care: Solid Retaining Wall and Landscaping.

Residential Properties
Retaining walls and quality concrete work: Here's an exmple of a beautiful natural stone finish.



Some of the most recent jobs completed.
Belle Plaine
Downtown Rehabilitation
MidwestOne Bank > 80 s.f. Retaining Wall
St. Michaels Catholic Church > Courtyard Patio
Cedar Rapids
Cedar Rapids City Hall
Cedar Rapids New Public Library> Rooftop Pavers
Ellis Harbor Dock Repairs
Cedar View Apartments > Retaining Wall
Theisen's > Retaining Wall
Wildwood Apartments
Coralville
Town Center Parking Ramp > Natural Stone 1680 s.f. Wing Walls
I-Jobs Flood Recovery > Limestone Band at Floodwall
Cedar Rapids Options and LCCS Building
Anniston Village
Coralville Youth Sports Complex
Hiawatha
Iowa City
Iowa River Landing Entrance at the Marriott > Natural Stone Entrance Walls 750 s.f.
Old Capitol Connection > 832 s.f of Keystone Standards
I-Jobs Flood Recovery > Retaining Wall
Longfellow Elementary Parking Lot > Retaining Wall
UofI Community Credit Union > Retaining Wall
UofI Dental Science Building
UofI Wellness and Rec
UofI Chilled Water
UofI North & Stanly Hall Stairs > Reconstruction of Existing Retaining Wall
Good Samaritan Assisted Living
Keystone
Marion
Linn Mar CSD New Novak Elementary
Muscatine
Newton
Iowa Motor Speedway > 10,200 s.f. of Keystone over the entrance and exit tunnel, and 4 other locations.
Tama
Meskwaki Casino > 4000 s.f. of Keystone Standards
Lisbon
Lisbon CSD Early Childhood Education Center > Retaining Wall
Waterloo
Cedar Valley River Renaissance Trail
Williamsburg
And in case you are wondering if we service your area, I think you'll find that we cover quite a large part of Iowa.