Residential Landscaping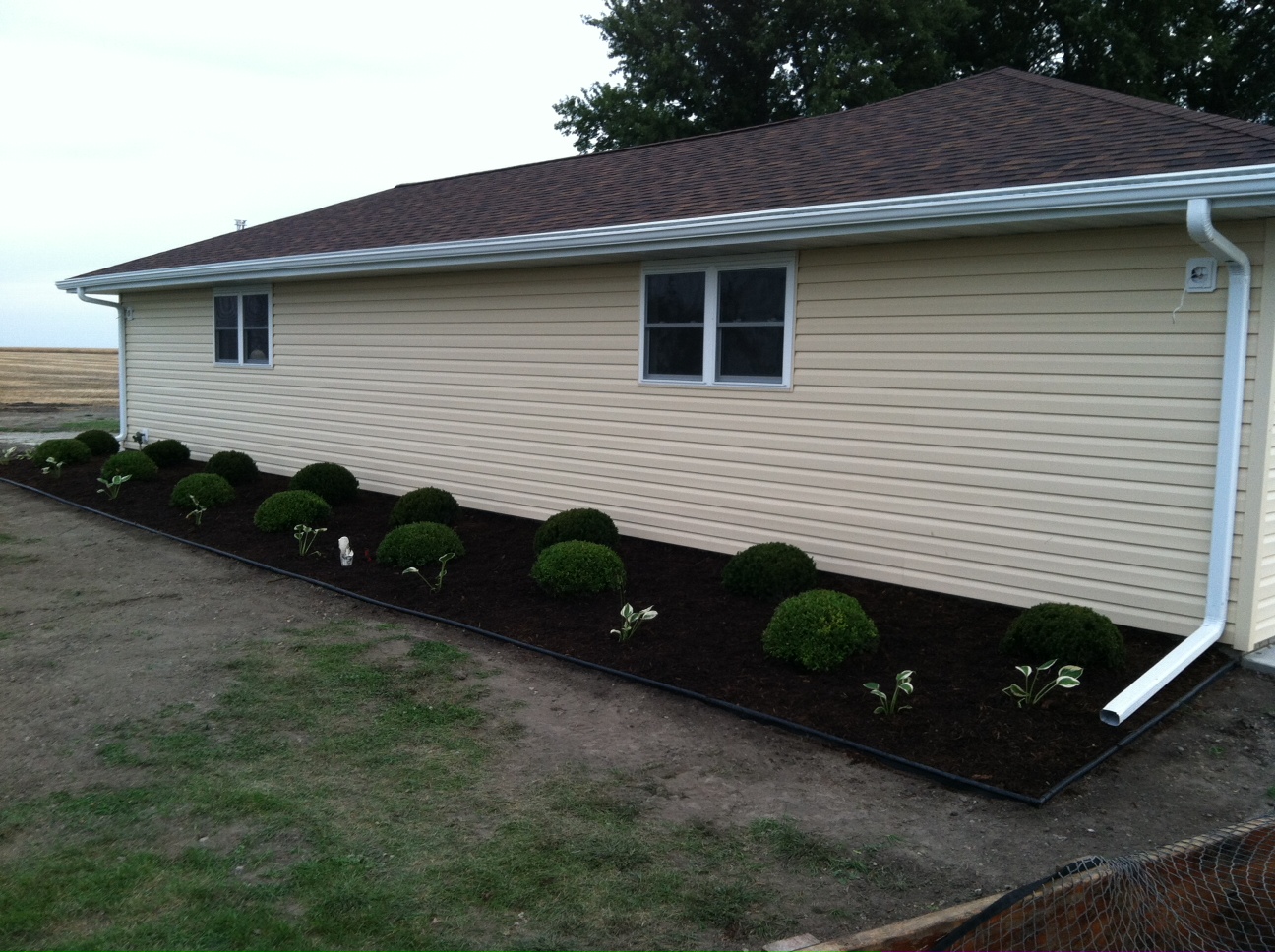 Curb appeal - the first impression of your home is a reflection of you, and your individuality. Belle Plaine Nursery has created unique landscape designs for some of the most prestigious homes in the area to new construction subdivisions, to vintage century old homes.
Depending on your situation, retaining walls, sprinkler systems, ponds and waterfalls are no challenge to the experienced crews at Belle Plaine Nursery. They can also work with your contractor on new construction for the perfect opportunity to do ground prep, sprinklers and install trees and shrubs.
Frequently Asked Questions

Why ask a professional for landscape design?
Whether you are landscaping a brand new house, or sprucing up an existing area, our landscape professionals will design a landscape that will suit your budget and your taste. Each project is unique,
and your project won't look just like your neighbors. Professional landscape will also add value and beauty to your property.

When do I contact a professional about my landscape project?
All landscape professionals are very busy during warmer weather, we advise you to contact us as early as possible about your project. If you are landscaping a new home or office, contact us when framing is started. That way we can consider different options with final grading. This could save money in the long run.

Can a landscape project be carried out in steps rather than all at once?
Yes! After a landscape matures, there are many opportunities for new additions. Or if you are on a budget, you can do a little at a time.
Can I do part of the project myself and have you do the rest?
Of course! Sometimes if special equipment or heavy work is necessary, we can take care of that for you and let you do as little or as much as you wish.
Can you design my landscape, and let me install it myself?
Absolutely, we will help you put together an attractive landscape design and give you the guidence on installing it.
Can I make revisions to your landscape design?
Yes. You can discuss your ideas with our landscape design professional to "fine tune" your ideal design.
Do you require a deposit?

We require a 25% deposit to get your project on our schedule. Projects are scheduled according to receipt of the deposit. Alterations can still be made to the design at this time. The deposit also locks in current prices - if you sign up in the fall for a spring installation, you will avoid any increases in materials or labor.
How soon can you get started?

Many things must be considered when starting a landscape design project. Weather is usually the most important, availability of materials, and other project factors could impact the installation date. Usually, your project will start within 2 – 6 weeks from receipt of the deposit.
Can I make changes to your landscape design?
Ideally changes should be made before work begins; major revisions or other delays could prevent your project from being completed in a timely manner.

Do I need to call utility companies to locate lines?
We are required by law to contact Iowa One Call. This must be done 48 hours before the project starts. It is your responsibility to locate "private" utilities, such as LP gas lines, irrigation lines, electrical lines to outdoor lights, or invisible dog fences. This is explained with your proposal.
I have other questions, how do I contact your landscape designer?
Call our office at (319) 444-3021, we'll do our best to answer all of your questions, or set up an appointment to discuss your needs.