Nursery
In addition to providing professional landscape installation for homeowners and businesses, Belle Plaine Nursery maintains over 85 acres of trees, shurbs, and flowers available for purchase - retail or wholesale.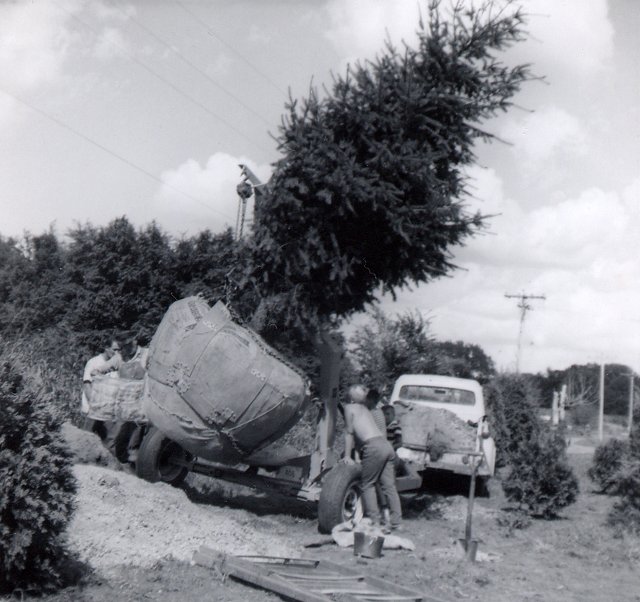 A full service nursery, Belle Plaine Nursery offers a wide and growing variety of shade trees from top-quality potted stock of half-inch caliper starter trees to 7" and beyond. Our selection of 8' saplings are perfect for your take-home projects, and for the really ambitious we are fully stocked with 25-30' tall trees; fully matured and ready to be installed! Our friendly sales staff can help you locate the right tree for your needs.
We also offer an extensive selection of evergreens. These can add a professional ornamental accent to any home or business. We can provide a full windbreak service that may add cost-effective savings on your winter bills. Stop in and ask for a quote on what it would take to get your property protected.
If there is something you can't find here, just ask. Chances are, we may be able to locate that hard-to-find shrub or tree through our extensive network of vendors and fellow nurseries.
We love our trees and we love company. Stop in and ask our friendly staff for a tour.
The nature of our business IS nature.
Available Items
Shade Trees
Evergreens
Shrubs
Specialty Ornamentals
Perennials
Sod / Seed
Retaining Wall Block
Edging (Commercial Grade Vinyl, Bullet Edging, Limestone Edging, etc.)
Bulk & Bagged Hardwood Mulch
Decorative Landscaping Rock
High-grade Fertilizer
Available Services
Spring Trimming
Seeding
Sodding
Hydroseeding
Landscape Design
Landscape Rejuvination
Landscape Removal
Pesticide/Herbicide/Fungicide Treatment (INCLUDING Emerald Ash Bore Treatment)
Hardscape Retaining Walls
Hardscape Pavers
Hardscape Patio
Outdoor Living Spaces
Delivery
Professional Tree Installation
Windbreak Services
Tree Spading
Check out what is happening on our facebook page!